Vineland Office
Vineland Immigration Attorneys and NJ Criminal Defense Attorneys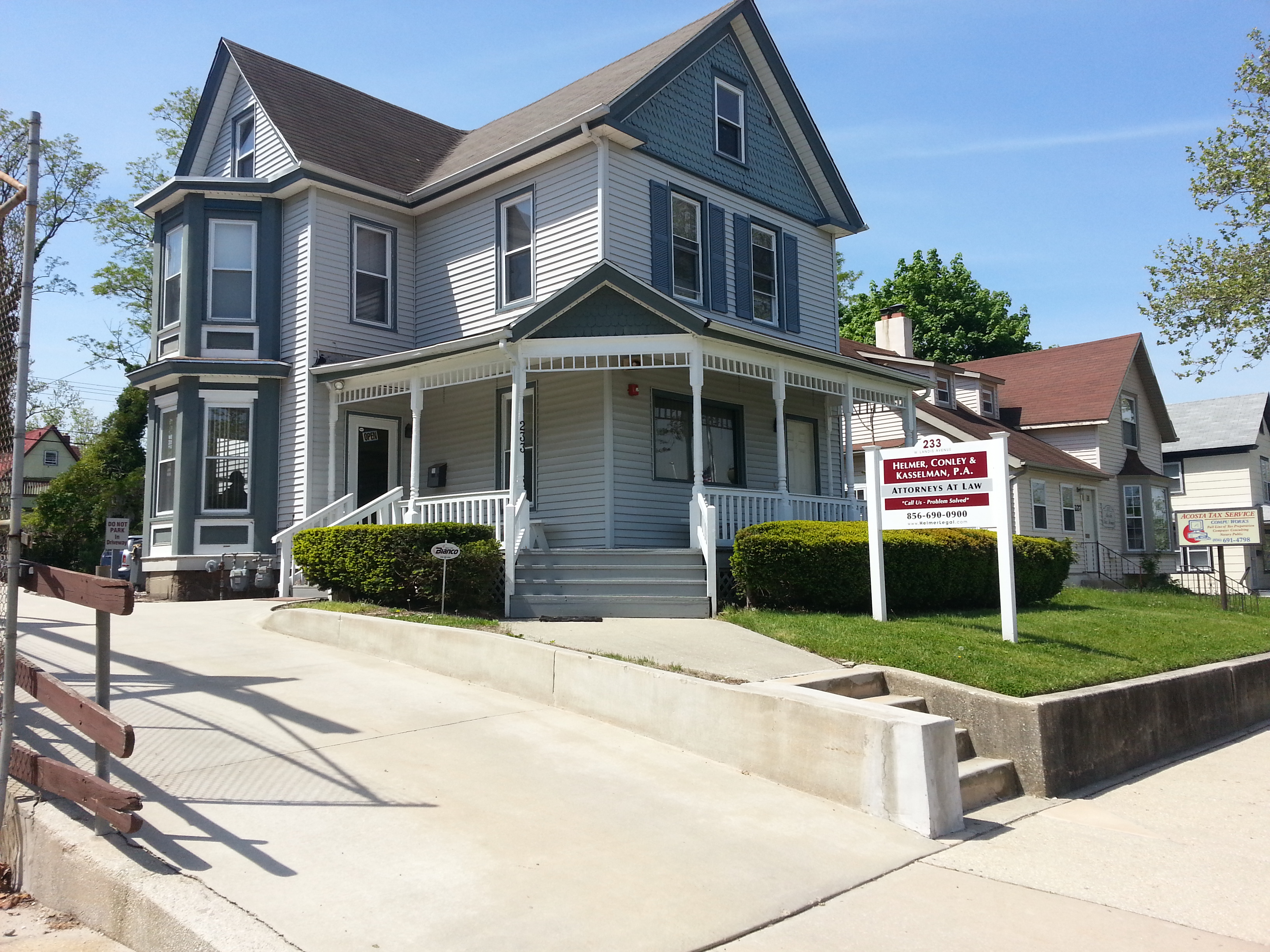 Helmer, Conley and Kasselman's Vineland immigration attorneys, NJ criminal defense attorneys and their colleagues believe that their clients in the Vineland area will find this central location very convenient.  Easy access from Route 55 and other main arteries, as well as by public transportation, makes this office a convenience for clients in the Cumberland County area.  The Vineland office is staffed by people who speak Spanish as well as English, to help ensure that our clients can communicate easily and fully with their attorneys.  NJ Criminal Defense attorneys, NJ Immigration lawyers and NJ Family attorneys are in our Vineland office on a regular basis.  In addition, NJ Personal Injury attorneys, and other colleagues are easily available by video conferencing or appointment.
The New Jersey criminal attorneys of HCK have spent many years working with the people of Cumberland County, including Vineland, Bridgeton, Millville and the surrounding areas. Many of our criminal defense lawyers were either former assistant prosecutors, including several who were county trial chiefs and first assistant prosecutors, deputy attorney generals, Assistant US attorneys or retired police officers before joining the firm. Their personal experience on both sides of the criminal justice system allows them to provide high quality efficient and experienced service to their clients. Several of the firms NJ criminal lawyers are or were certified by the Supreme Court of New Jersey as Criminal Trial attorneys. That is a very high number to achieve that distinction. Based on the number of attorneys in the firm, and in the State of New Jersey, one would have expected one at the most to have this achievement. 
Immigration issues are of concern to many of our clients in the Vineland area, either because they employ immigrants, or because they are immigrants.  Our NJ Immigration attorneys understand that when more than half of the people in a city are primarily Spanish speaking, and almost 1 in 3 are born in Mexico, there will be many immigration related questions and concerns.  Since HCK founder and managing partner Ron Helmer is an immigrant himself, he and the firm have a special interest in helping people who have come to the US from elsewhere, and hope to make this great county their own. The attorneys at HCK understand very well that immigrants can have different concerns, such as deportation, if faced with criminal, DUI or family legal issues. In these situations, our clients benefit greatly from the diversity of our team's experience.
In addition to criminal defense, immigration law, family law, and DUI cases, HCK attorneys concentrate in the areas of municipal court, traffic, appeals, and Personal Injury.  Lawyers, who practice in these areas, as well as others, are also available to assist our clients when needed.
The town of Vineland has been undergoing some redevelopment in recent years. Visit the Landis Marketplace and Amish market. Consider a trip to Wheaton Village in nearby Millville. Try a river cruise, bicycling adventure or ride in a small airplane. There is more to do in this area than many people realize.
233 W. Landis Avenue 
Vineland, NJ 08360 
Phone: 856-690-0900