Somers Point Office
Somers Point DUI Lawyers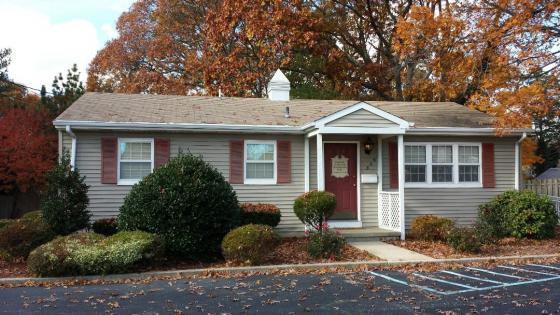 The HCK offices at 805 New Road in Somers Point support the activities of its NJ Criminal lawyers, New Jersey DUI attorneys, NJ immigration lawyers, and NJ family lawyers in Atlantic and Cape May counties.  Since this office is interconnected with all the other firm offices using video conferencing technology, clients can conveniently access the experience of all the firms attorneys from this location, including the NJ Personal injury lawyers.
HCK is committed to high value, personalized services for its clients.  In fact, the firms vision statement says that, "Clients will see their relationship with HCK as positive, receiving high value legal services delivered with empathy and compassion for themselves and their families." All members of the firm commit to doing the best for their clients at all times. HCK puts a high premium on client service.  Phone calls and emails are returned promptly. The firms highly trained support staff and attorney team structure ensure that someone is available to answer questions or address concerns.
Atlantic County and Cape May County are very diverse. The people who live there represent a large number of diverse cultures and speak many languages.  Our multilingual staff members speak Spanish, German, Indi, Marathi and Hebrew in addition to Ukrainian. Our firms founder is an immigrant and we are eager to assist those who wish to make this beautiful country of ours their own.
Our team of experienced NJ Immigration attorneys is available to help with employer, individual and family considerations related to citizenship status.  Citizenship status can affect how criminal, DUI or family law issues impact a particular client.  Our team of attorneys has a special ability to understand these implications, and to give clients excellent advice specific to their own situation.  If you have a question, be sure to call us – we can help.
Somers Point, a beautiful shore community, is very close to Atlantic City.  Unfortunately, while many enjoy the casinos and related activities in Atlantic City, sometimes the need for a New Jersey criminal lawyer or one of our Somers Point DUI lawyers arises.  In those situations, our experienced team can help clients to deal with these issues effectively and efficiently.   Members of our team, including former police officers, helped to develop the current DUI rules in NJ and to train the police in their use. Our understanding of law enforcement as well as law practice makes our NJ attorneys effective in dealing with these problems.
We urge everyone to drink responsibly and NOT to drive under the influence, but we also realize that everyone makes mistakes occasionally.  If you do, please call us at 856-547-7888, our main office or 609-601-6100. We can help.
Finally, whether you live in Atlantic or Cape May County, or are just visiting, take the time to explore the area fully. There is more than the casinos, restaurants and night life of Atlantic City. The slogan, "Stronger than the Storm" is certainly true for this part of NJ.  Go across the bridge to family friendly Ocean City and enjoy the beaches, shops and ever present mini golf.  Sightsee in Cape May and see the snow leopard cubs at the zoo. Have fun and remember, "If you have a problem - Call us.  Problem solved."
805 New Road 
Somers Point, NJ 08244 
Phone: 609-601-6100