Freehold Office
Freehold Criminal Lawyers, NJ Defense Law Firm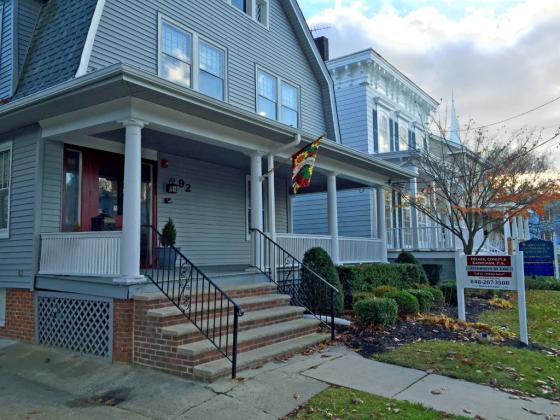 The HCK Freehold office is home to HCK's appeals and motions sections.  The experienced attorneys in this department provide additional legal and research resources to clients who are working with other NJ Criminal Trial Attorneys, NJ Family lawyers, and NJ personal injury lawyers.
Freehold criminal lawyers who work in Motions practice either create their own motions, or respond to the motions presented by the other side.  Their work influences the evidence that can or cannot be used in a trial.  An attorney might submit a motion to suppress evidence, such as a victim or witness identification, or a defendant's statements.  If a suppression motion is successful, the prosecution's case against the defendant could be much weaker, and the charges could either be dismissed or a more favorable plea bargain negotiated. Since many of the defense attorneys at HCK are either former assistant county prosecutors, deputy attorney generals, assistant US attorneys or police officers, they understand the impact of effective motions on all aspects of a case. HCK's NJ Criminal Defense lawyers use motion strategies effectively to protect clients' rights.
Family law and personal injury attorneys also use motions in their practices.  A family lawyer might use a motion to try to compel discovery (get information from the other side) or control the flow of evidence in a custody case.  Personal Injury attorneys might use a type of motion called summary judgment to force a case to end without a trial.
Appellate practice is different from motion practice. Appeals are used to react to the results of a court's decision- either to overturn an unfavorable one or to protect a favorable one. In the event of a court decision that is unfavorable to a client, an appellee attorney will look for errors committed by the lower court where the case was heard and ask the higher (appellate) court to reverse the decision based on that error.  Perhaps a lower court judge allowed a jury to hear a client's confession that the defense attorney believed was coerced, or without Miranda warnings (right to counsel and right against self-incrimination).  If the defense attorney could convince the appellate judge of the error, and its adverse impact on justice, the appellate court might over rule the decision and the client would have a chance to get justice again.  Sometimes this leads to a more favorable result for a client at a second legal proceeding on the same matter. Search and seizure issues are also common areas for motions and appeals.
HCK's appeals and motions attorneys work with attorneys and clients across the state of NJ.  Video conferencing capability connects the attorneys in the Freehold office with the other firm offices throughout the state, leading to easy communication for all clients.
If you do meet with one of the HCK NJ Criminal Defense lawyers, NJ Family lawyers or NJ injury attorneys in Freehold, be sure to save some time for exploring the area afterwards.  Six Flags is only about 6 miles away.  There are many State Parks in the area.  Finally, there are a number of breweries, but, if you do go to visit those, please don't drink and drive.