Fort Lee Office
About Our Fort Lee, NJ Office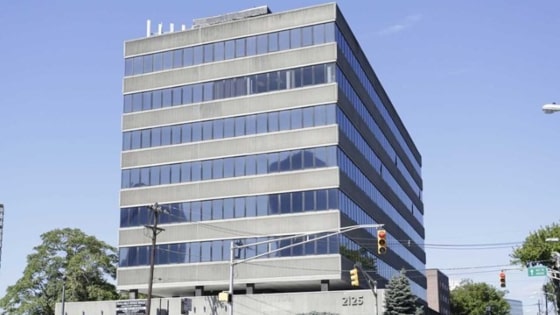 Fort Lee, a Borough on the eastern border of Bergen County is situated high above the Hudson River and sports spectacular views of the New York skyline, Located on the New Jersey side of the George Washington Bridge, it is known to many as a convenient suburb of New York. That description sadly underestimates the interest of the borough on its own, both from a historical perspective and as a very nice place to live and work. (Fort Lee was recently named one of the best places to live in New Jersey.)
The earliest known settlers of what is now known as Fort Lee borough were, not surprisingly, Native Americans. Much more is known about the area's history during and since the Revolutionary War. The Fort Lee Historic Park Visitor's Center focuses on events in 1776 when Fort Lee, at that time known as Fort Constitution, was located opposite Fort Washington, at the Northern end of Manhattan island. The name Fort Constitution, established when the fort's construction began in July 1776, was changed to Fort Lee in September 1776, honoring Continental Army General Charles Lee. Sadly, the early part of the fort's history included some important defeats for the Continental Army. To learn more about those events and how the story eventually ended, visit the Historic Park's Center, where you will also find lovely walks and reconstructions of many items and buildings of historical interest.
Monument Park, created by the Daughters of the American Revolution in 1908 and located at the site of Fort Lee, plays host to the Fort Lee Museum, also known as the Judge Moore House. Monument Park is one of only 2 parks in the US dedicated to soldiers of the American Revolution. The other is in Brooklyn NY.
More recent historians describe the borough of Fort Lee as the birthplace of the cinema industry in the early 20th century. Proximity to Thomas Edison's lab and the first motion picture studio in West Orange were two reasons. Inexpensive land was another. Challenges that the film industry faced in NJ however included Thomas Edison's efforts to protect his motion picture related patents and aggressive law suits to control use of his inventions. Apparently courts on the West Coast were less inclined to protect these patent rights. Eventually much of the film industry shifted to Hollywood to enjoy more friendly climate, both in terms of weather and in terms of patent protection.
Many well known TV and film performers have or had strong relationships to Fort Lee. These include Stage and film actress Joan Bennet, comedian Buddy Hackett, TV and radio personality Morton Downey, Jr and rapper Jay Z.
We hope that you will take the time to explore some of what Fort Lee has to offer when you come to visit our legal team here. Don't forget to explore local stores and restaurants too. There are many international dining opportunities and a 'fun Latin nightclub' among other attractions. And, when you have finished here, it's a short trip across the river and up the road to the beautiful Cloisters or into mid-town Manhattan, with all there is to do there.
2125 Center Ave Suite 402
Fort Lee, NJ 07024