Flemington Office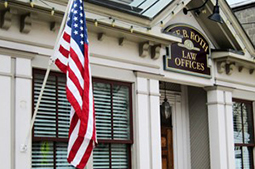 Historic Flemington — Hunterdon's beautiful county seat. One of New Jersey's most historic towns, 65% of the borough is on the National Register of Historic Places.
In Flemington you will witness history and major architectural styles spanning four centuries. You will see the home of Samuel Fleming after whom our town was named, and our Historic County Courthouse where the famous Lindbergh kidnapping trial took place. You will see where our forefathers and mothers worshipped by candlelight, and where the most prosperous citizens of our County built their fortunes and legacies. You will see a community on the verge of change.
There are plenty of great restaurants and interesting shops to visit and places to stay. Flemington has evolved from once being the home of the world famous Flemington Fur Company, the home of the Flemington Cut Glass Company, and the Stangl Pottery outlet, to becoming Turn Table Junction and Liberty Village outlet centers that attracted visitors and shoppers equally from New York City and Philadelphia.
Today Lone Eagle Brewing, Teaberry's Tea Room, 55 Main Street restaurant, Barkley's Dog and Cat Food, Attachments & Sage, Stangl Stage, Main Street Manor Bed & Breakfast Inn, and antique shops are all attractions of note.
Flemington is the cultural and government center of Hunterdon County. Located mid way between New York City and Philadelphia. It is a great place to live and bring up a family. It is ten miles from the Delaware River and a short distance from shopping and great sports facilitates and parks and open space. Schools are top rated too.
Since the Lenape people settled here thousands of years ago, through the time of the first European settlement in the early 1600's, to the present day, Flemington has been a fascinating crossroads for commerce, agriculture and culture.
Our office is in a building that won recognition from the County Planning Board and was once a sporting good shop where our resident lawyer bought his baseball glove while still in high school.
Cases We Represent in Flemington
Criminal Defense

Estate Law

Estate Planning
Guardianship
Probate
Wills & Trusts

Zoning & Land Use
Mortgage Law
Real Estate Law
Office Directions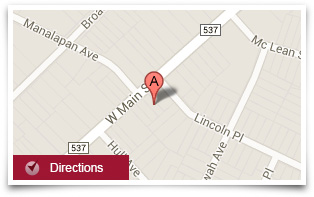 91 main Street, 
Flemington, New Jersey 08822
Phone: 908 782 5317
Phone: 908 782 7684